Becker Abogados is a legal study whose practice focuses on labor advice, both preventive and reactive, with a high level of litigation.
In addition, it has areas of practice in corporate and tax law, in order to offer the client a comprehensive service, capable of protecting and promoting its assets, including its intangibles, such as reputation.
The firm stands out for its innovative capacity, for the excellence of its team and for the rigor of its work. This is supported by the hundreds of customer testimonials.
The Becker team of lawyers has been recognized for its services as a firm specialized in the resolution of highly complex disputes.
Becker Abogados has a highly specialized team in Labor Law, allowing greater and better results to be achieved in this matter, so we are constantly challenging ourselves to provide a quality and trust service that is reflected in the experience of our clients.
The study has the ease of providing its services in English, so, do not hesitate to have our members to facilitate communication in that language.
They have also studied at the most important universities in the country, and some of them have completed postgraduate studies abroad.
Finally, it is important to state that all the firm's lawyers are members, that is, members of the Colegio de Abogados de Chile A.G. (Chilean Bar of Lawyers)
PRACTICE AREAS
OUR HISTORY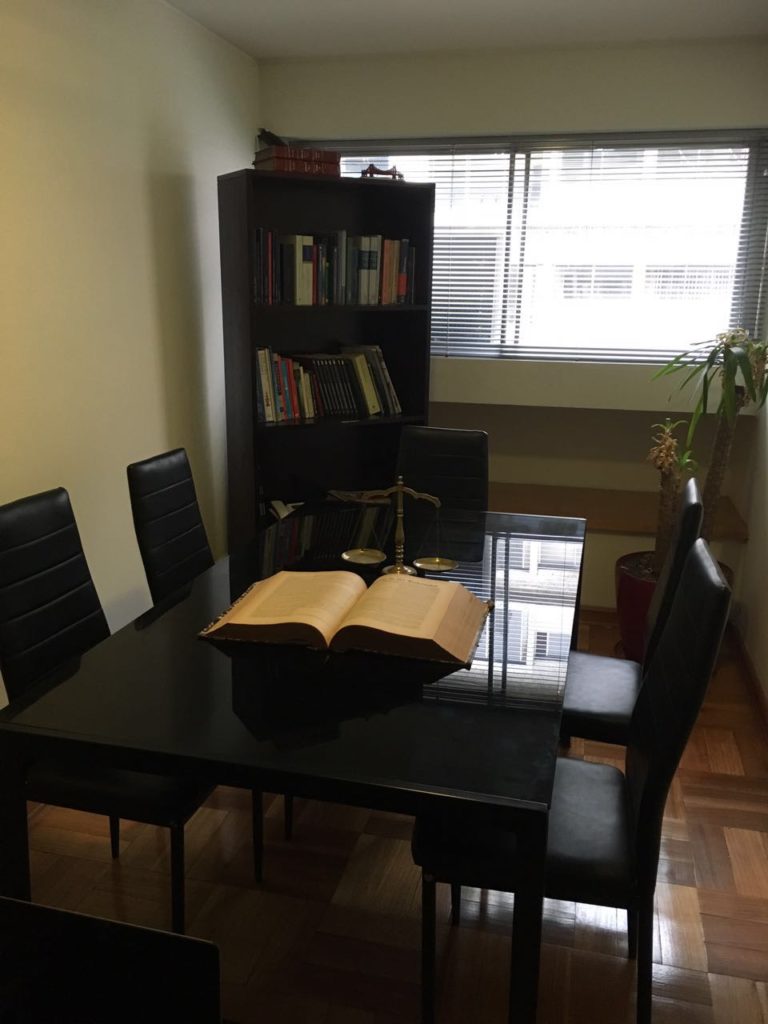 2015 – 2016:

Foundation

After completing his undergraduate studies in national and foreign universities, our Partner Christian Becker, decides to create on February 3, 2015, a law firm focused on providing legal advice to both people and foreign organizations, standing out as a modern law firm bilingual.

With the arrival of its first client, from Ireland, the firm began to have an important stir in what was proposed, to understand the importance of full communication between lawyer and client. This is how our first slogan was outlined "We speak the same language as our clients".

By the way, the Irish businessman in comment, to this day is a client of the firm, since he was very satisfied with the important legal victory obtained against the famous food court in Santiago, "Patio Bellavista".

It was because of this closeness and communication that we set out with our clients, added that our lawyers are members, which led another foreign client, now a Dutch citizen, to hire their services to try to recover an important inheritance left by their father in Chile . And so, after 4 years of civil litigation, escalating the matter even to the Supreme Court, the law firm was able to recover the entire inheritance of the client, with excellent economic results for her and her family.

During 2016, the firm began exploring other areas of practice, other than civil litigation, and that was how the interest in specializing in Labor Law was born.
2017:

Specialization in Litigation and new office

Time in which our team begins with a new area of litigation, now from the labor perspective, where our Partner Christian Becker is the leader of this branch.

Important was our change of location, from the financial center of Santiago in Agustina to the corporate heart of Chile in the Apoquindo neighborhood, Las Condes.
2018:

Important judicial victories for the firm.

Year in which we obtained important judicial victories, we saw how our efforts, desire and dedication became a rewarding service, both for our clients and for us.

As a team, we were able to obtain a judicial victory by lawsuit filed before the General Treasury of the Republic, which was represented by those considered the best litigants, the Council of Defense of the State, obtaining an unprecedented and interesting ruling in the Court of Appeals of Santiago, where it was ordered to raise the compensation for moral damage 10 times that our firm had previously obtained on behalf of our client.
2019:

New clients and alliances with important Santiago firms.

The year 2019 was marked by the entry of important transnational corporate clients, such as FxPro London and Avis Rent a Car USA.

This opens up new challenges for us, expanding our area of work specialization to a corporate perspective, where prevention becomes our best tool when offering different alternatives to Our corporate clients, in addition to this, the number of workers that make up these organizations, also leads us to include collective law in our services.

Also because of the firm's approach with important Bermuda consultants, such as Oyster Consulting, in order to explore a Joint Venture on Captive Insurance and Cyber Risk for Chile and Latam, which is a challenging project that is under development.

In addition to the above, the firm established important alliances with leading law firms, such as New Society Solutions and Castro Abogados, in order to strengthen its tax, corporate and criminal area respectively .
2020:

Year of Specialization

We hope this year will be marked by the firm's deep specialization in its favorite area, Labor Law, both collectively and individually.
OUR TEAM
"Prior in tempore, potior in iure."